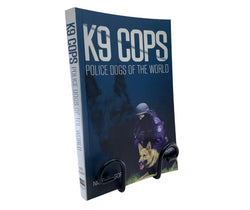 K9 Cops - Police Dogs of the World
For police, K9 Cops is an informative, must-read book that explores the history, training and current use of police dogs, as well as considering what future dogs have in modern law enforcement. For the rest of us, it is an entertaining and heart-warming account that dog lovers will enjoy!
All the proceeds will go to Helping Hand.